John Burgis Kirby
Born: 11 Oct 1813, Wethersfield CT

Marriage: Mary Ann Thomas Burgis on 11 Feb 1841 in Wethersfield CT

Died: 13 Feb 1888, New Haven CT
General notes:
Silversmith and jeweler
Events in his life were:

He was a partner from 1834 to 1850 with George B. Brown in New Haven CT as BROWN & KIRBY, with a shop at 76 Chapel Street. 12
He worked from 1850 to 1880 as a silversmith in New Haven CT as JOHN B. KIRBY & Co. 12
Advertised in the Bangor Daily Whig and Courier (Bangor ME), 18 May 1861, as part of a group endorsement of the Waltham Watch Company.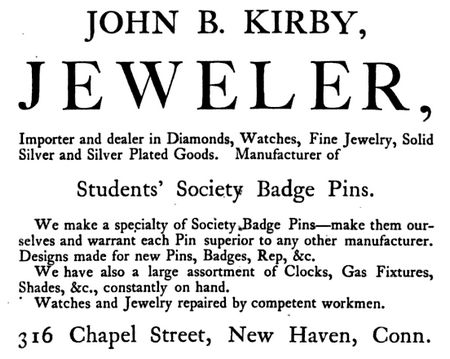 Advertised in the Yale Literary Magazine, Jul 1868,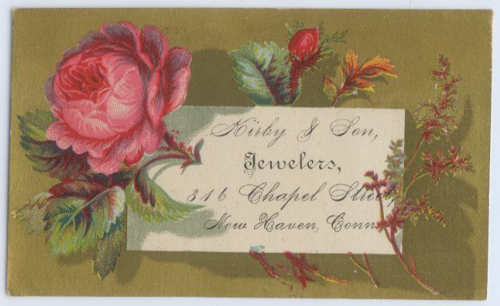 John married Mary Ann Thomas Burgis on 11 Feb 1841 in Wethersfield CT. (Mary Ann Thomas Burgis was born on 11 Jan 1817 in Wethersfield CT and died on 11 Sep 1848.)