Israel Trask
Born: 4 Oct 1786, Beverly MA

Marriage (1): Polly Wallis on 31 Dec 1809 in Beverly MA

Died: 1 Feb 1867, Beverly MA
General notes:
Silver and pewtersmith
Events in his life were:



Apprenticed about 1799 to John W. Ellingwood in Beverly MA 11

At the end of his term, he bought out his master, who was leaving the trade to take up ministry work.
He worked in 1807-1825 as a silversmith in Beverly MA having bought out the stock and trade of his master. 11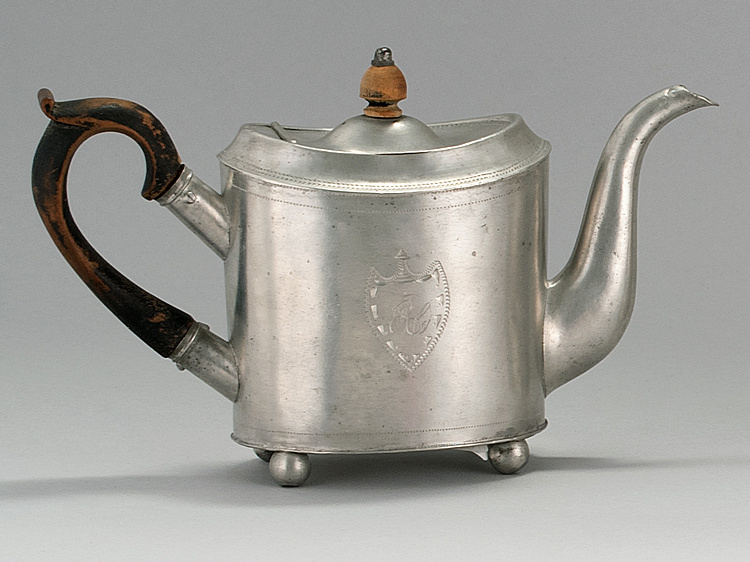 Teapot, c 1815
Private Collection
h: 6 1/2"
A nearly identical example is in the Yale University collection.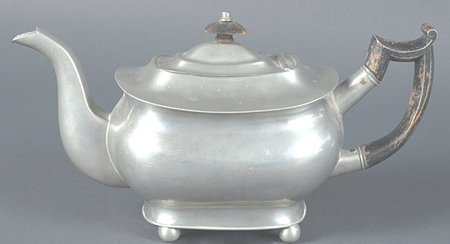 Teapot, c 1815
Private Collection

Teapot, c 1820-1835
Private Collection
h: 11 3/4"

He worked in 1825-1856 as a pewtersmith in Beverly MA
The design and decoration of his work in pewter testify to his training as a silversmith. 11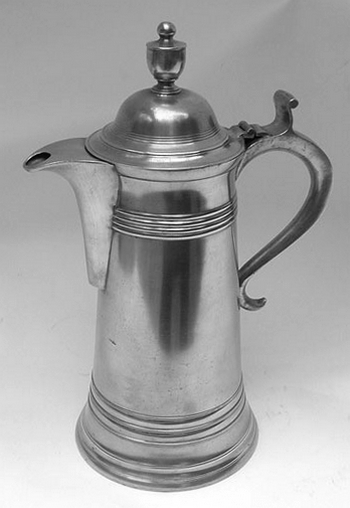 Flagon, c 1825
Private Collection
h: 12 1/2"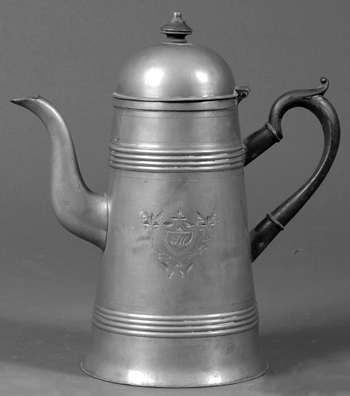 Teapot, c 1840
Private Collection
h: 10 7/8"
Israel married Polly Wallis on 31 Dec 1809 in Beverly MA. (Polly Wallis was born on 2 Aug 1789 in Beverly MA and died on 8 Aug 1834 in Beverly MA.)