William Rouse
Born: c 1640, Wesel Netherlands

Marriage (1): Sarah Kind about 1676 in Boston MA

Died: 20 Jan 1705, Boston MA
General notes:
Silversmith
Events in his life were: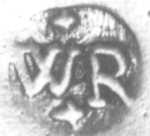 He worked circa 1665-1705 as a silversmith in Boston MA 9
Beaker, c 1678
Private Collection
h: 5 1/8"
wt: 8 oz, 9 dwt
Engraved " John Gengen" on one side and, in a later hand, "The Gift of John Gengen / to the / Church in Dorchester / 1685" on the other.
Appointed in 1686 as Selectman in Boston MA as well as Surveyor in 1689, Overseer of chimneys in 1690, and Constable in 1691. 9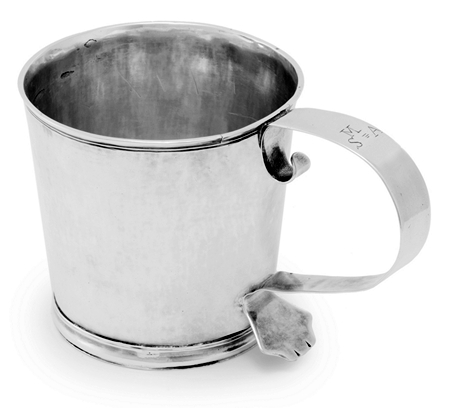 Cup, c 1690
Private Collection
h: 3 1/2"
wt: 8oz, 5dwt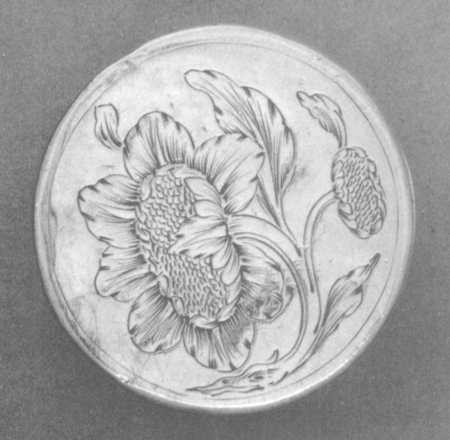 Patch box, c 1690-1700
Yale University 13
h: 11/16"
d: 1 15/16"
Engraved on bottom LF for Lydia (Turell) Foster. Rouse also made a pair of sucket forks, a skillet, and a beaker for the Fosters.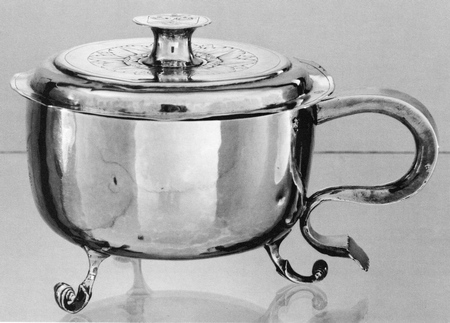 Covered skillet, 1690-1705
Yale University 9
h: 4 5/8"
wt: 18 oz
Engraved with the Foster arms for John and Lydia (Turell) Foster, one of Rouse's best customers.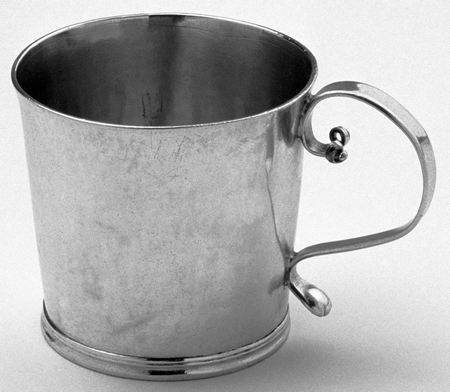 Cup, c 1695-1705
Winterthur Library
h: 3"
wt: 5 1/2 oz
Master to Michael Rouse Abt 1700-1704 in Boston MA. 9
William married Sarah Kind about 1676 in Boston MA. (Sarah Kind was born in 1646 in Boston MA and died in 1705 in Boston MA.)