Family Links
Spouses/Children:

1. Ann Hore

Adelbert Ashley Webster
Born: 31 May 1842, West Hartford CT

Marriage (1): Ann Hore on 14 Sep 1865 in Brooklyn NY

Died: Aug 1911, Brooklyn NY
General notes:
Silversmith and jeweler
Events in his life were: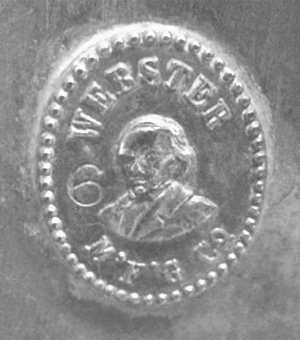 He was a partner in 1865-1886 with Elizur Webster in New York City NY as E. G. WEBSTER & BROTHER. The firm was also known as WEBSTER MANUFACTURING Co, 1866-1874. 12
He worked in 1886-1904 as a silversmith and jeweler in Brooklyn NY as A. A. WEBSTER & Co. with shop and factory at 241 and 243 Fulton Street. 12
Adelbert married Ann Hore on 14 Sep 1865 in Brooklyn NY.