Chester Hildreth
Born: 29 Nov 1823, Richmond VT

Died: 14 Jun 1902, Burlington VT
General notes:
Silversmith and jeweler
Events in his life were:
He worked in 1844-1860 as a silversmith and jeweler in Burlington VT as a journeyman in the firm of BRINSMAID BROTHERS. 16

He was a partner in 1860-1889 with William Bliss Brinsmaid in Burlington VT as BRINSMAID & HILDRETH. Shop originally located at 1 Bank Block, College Street. In 1871 located at 149 Church Street and by 1880 at 99 Church Street. 16
Advertised in the Bangor Daily Whig and Courier (Bangor ME), 18 May 1861, as part of a group endorsement of the Waltham Watch Company.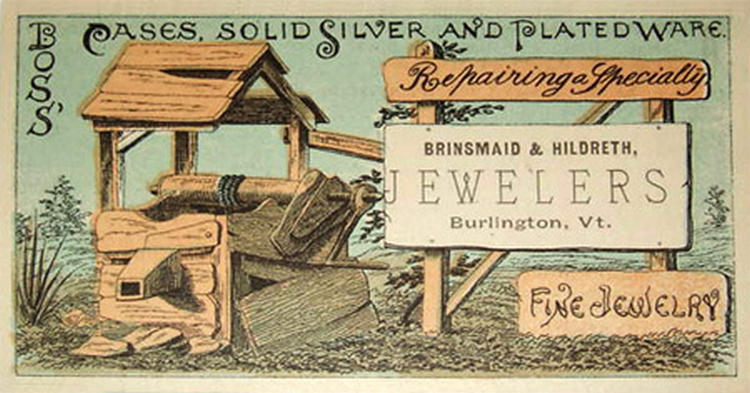 Tradecard, c 1880
Private Collection