Joseph Kneeland
Born: 14 Dec 1700, Boston MA

Died: Sep 1740, Boston MA
General notes:
Silversmith
Events in his life were: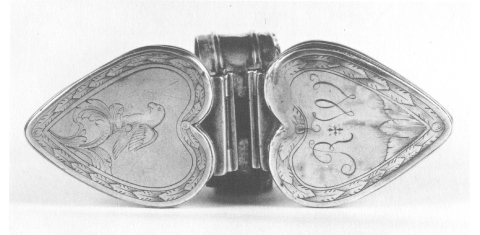 Nutmeg grater, c 1725
Museum of Fine Arts, Boston 10
h: 3/4"
w: 1 3/8"
l: 1 3/4"
wt: 1 oz

Buhler:, . 10
In 1735, Kneeland fashioned a 13 1/2" baptismal bowl from a £50 bequest of Jeremiah Atwater left to the First Church of Christ, New Haven. Kneeland died intestate with Nathaniel Green appointed adminstrator. His estate was insolvent and tools and a brass button mold were among the items inventoried by Jabez Hunt, David Culter, and Joseph Bradford.