John I. Monell
General notes:
Silversmith
Events in his life were:
He worked in 1820-1831 as a silversmith in New York City NY listed in city directories at 242 Orange Street. 18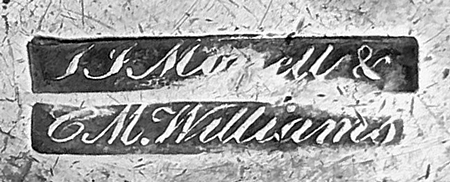 He was a partner circa 1826-1827 with Charles M. Williams in New York City NY as MONELL & WILLIAMS, listed in the 1826 city directory at 40 Rhynders Street. 18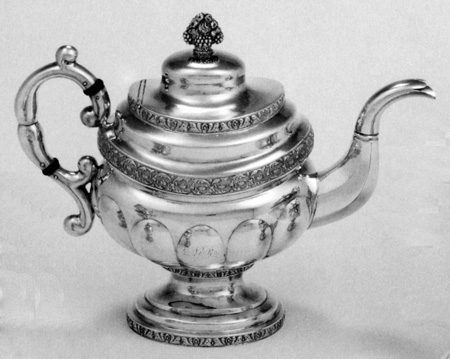 Teapot by MONELL & WILLIAMS, 1826
Museum of the City of New York
h: 10 1/2"
wt: 30 oz
Part of a three piece service, engraved N E R for Nathaniel E. Reynolds.
John married Catharine Morrell.