William Hollingshead
Born: 11 Oct 1728, Rocky Hill NJ

Marriage (1): Elizabeth Harvey on 26 Feb 1748 in Philadelphia PA

Died: 22 Sep 1808, Bucks PA
General notes:
Silversmith (tentative identification)
Events in his life were: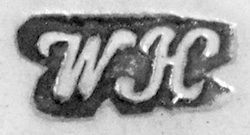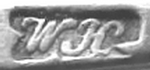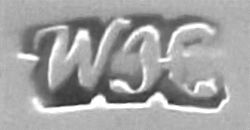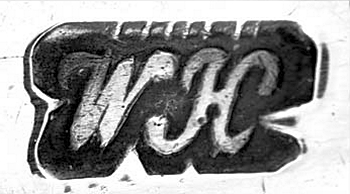 He worked in 1754-1785 as a silversmith in Philadelphia PA from shop at the corner of Arch and Second Streets. 4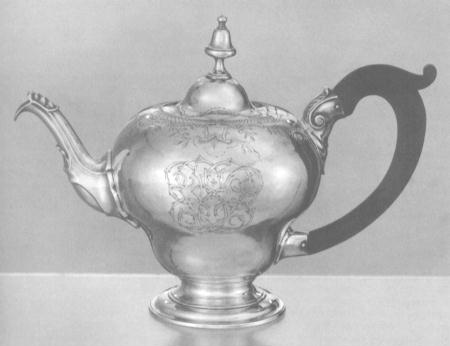 Teapot, 1755-1765
Yale University 13
h: 6 3/8"
d: 3" (base)
wt: 19 oz, 17 dwt
Engraved EG for Elizabeth Gray
Advertised in the Pennsylvania Gazette (Philadelphia PA), 1757-1774, offering services to the publc as a gold- and silversmith. 4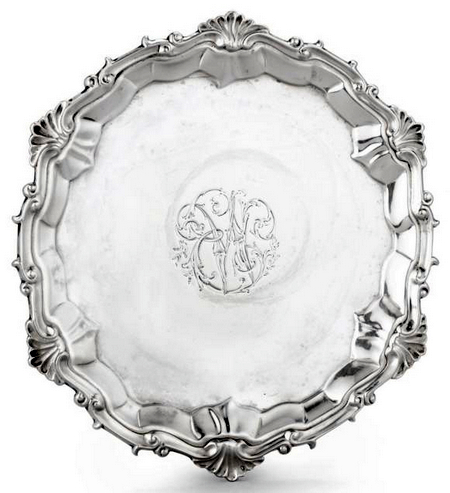 Waiter, c 1770
Private Collection
d: 7"
wt 10 oz
Engraved AW to EW over 1770 on underside.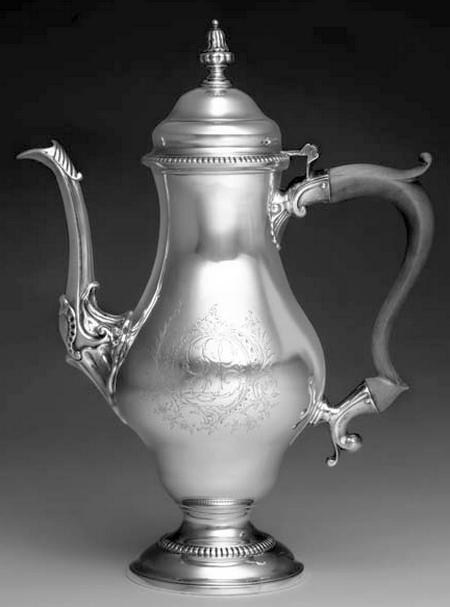 Coffepot, c 1770
Private Collection
h: 12 1/2"
wt: 34 oz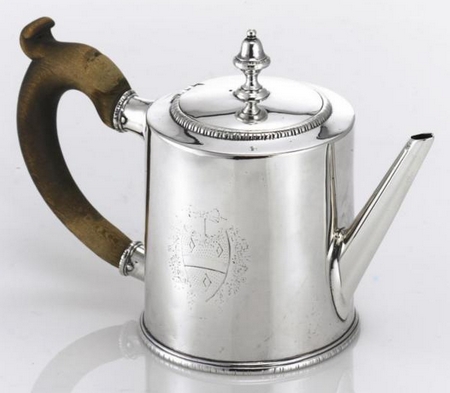 Teapot, c 1775
Private Collection
l: 8"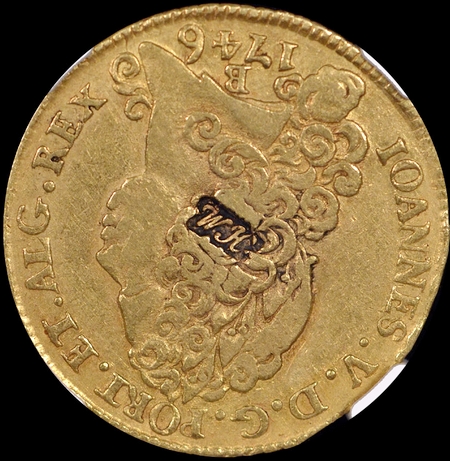 Countermarked Brazilian 1746 peca, c 1783
Private Collection

William married Elizabeth Harvey on 26 Feb 1748 in Philadelphia PA. (Elizabeth Harvey was born on 5 May 1730 in Dublin Ireland and died on 6 Nov 1812 in Philadelphia PA.)