Henry J. Pepper
Born: 6 Jun 1790, Dillin Ireland

Marriage (1): Keziah Moore on 6 Apr 1817 in Wilmington DE

Marriage (2): Sarah Bassett on 6 Jun 1822 in Philadelphia PA

Died: 17 Jul 1853, Philadelphia PA
General notes:
Silversmith and jeweler
Events in his life were: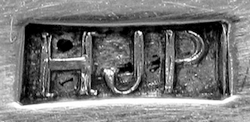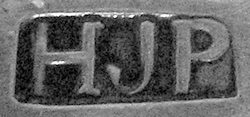 He worked in 1811-1826 as a silversmith and jeweler in Wilmington DE with shop at 60 Market Street. Mentioned in account books of Ziba Ferris. Sold stock of shop to Joseph Draper before moving to Philadelphia. 8
Wilmington DE, 1811: billed firm of Du Pont, Bauduy & Co for making "pointing gold-tipped lightning rods."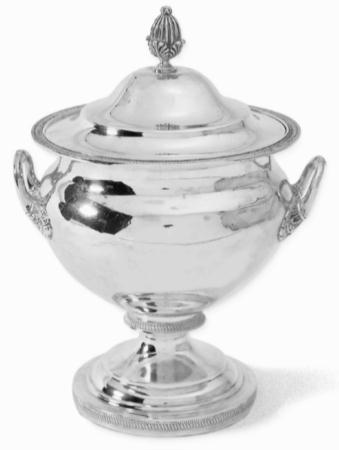 Urn, c 1825
Private Collection

He worked in 1826-1850 as a silversmith and jeweler in Philadelphia PA with shop at 46 Knuckle Street. 8

He was a partner in 1828-1831 with Jacob Stockman in Philadelphia PA as STOCKMAN & PEPPER. 4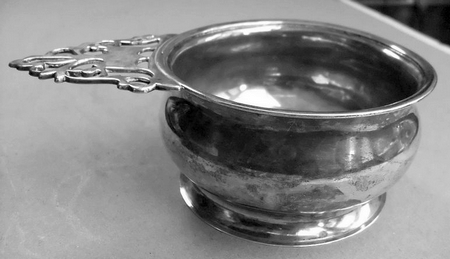 Footed porringer, 1842
Private Collection
d: 5"
Engraved "J. Johnson / to / E. Robson / 4th Mo. 1842" on bottom.

He was a partner in 1847-1853 with Samuel W. Pepper in Philadelphia PA as PEPPER & SON with a shop at 167 Chestnut Street. 4
Henry married Keziah Moore on 6 Apr 1817 in Wilmington DE. (Keziah Moore was born on 1 Nov 1796 in Wilmington DE and died about 1818 in Philadelphia PA.)
Henry next married Sarah Bassett on 6 Jun 1822 in Philadelphia PA. (Sarah Bassett was born on 14 Oct 1799 in Pilesgrove NJ and died on 24 Mar 1849 in Philadelphia PA.)