Jurrien Blanck
Born: 1644, New York City NY

Christened: 9 Apr 1645, New York City NY

Marriage (1): Hester Van Der Beeck on 25 Nov 1673 in New York City NY

Died: Apr 1714
General notes:
Silversmith
Events in his life were: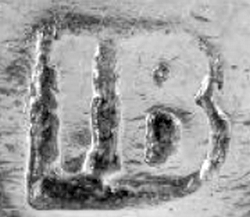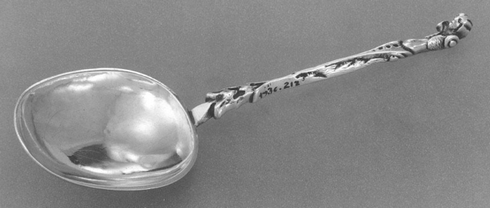 Spoon, 1670-1680
Yale University
l: 6 3/4"

Spoon, 1670-1690
Metropolitan Museum of Art
l: 6 3/8"
wt: 1 1/2 oz

Spoon, 1670-1690
Private Collection
l: 6 5/8"
wt: 1 oz, 10 dwt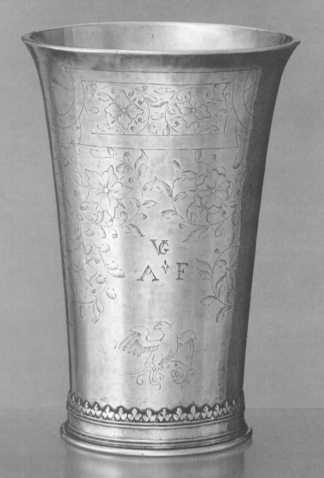 Beaker, c 1680-1690
Yale University 13
h: 6 5/8"
d: 3 1/8" (base)
wt: 11 oz, 3 dwt
Engraved VG over AF and G over IA. Formerly attributed to Jacob Boelen, but given to Blanck based on his close association with several other similar beakers in New York churches.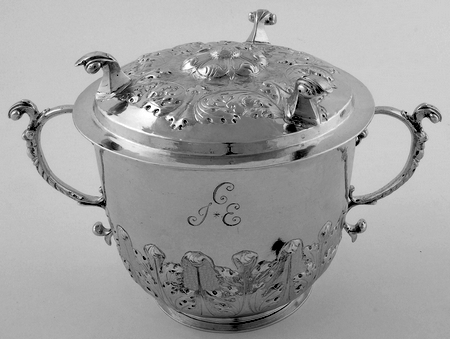 Covered cup, c 1690
Winterthur Library 7
h: 5 1/2" (with cover)
d: 5 5/8" (rim)
wt: 23 oz, 20 dwt
Engraved C over I * E for Jacobus and Eva (Philipse) Van Cortland and with the Philipse family crest. Probably commissioned by Frederick Philipse and given to the couple as a wedding gift.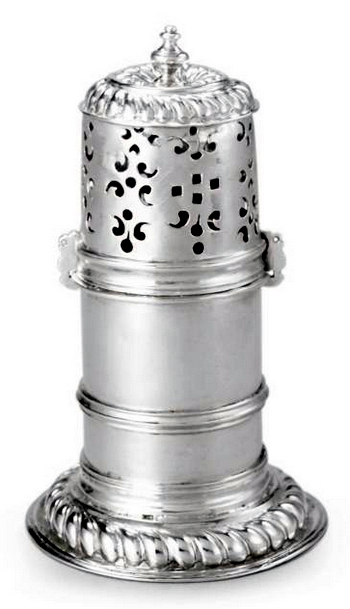 Caster, c 1700
Private Collection
h: 5 1/2"
wt: 6 oz, 4 dwt
Engraved CEE on bottom, possibly for a member fo the Van Cortland family. This piece is part of a set, which included a sugar caster and a pepper or dry mustard caster currently in the collection of the Museum of the City of New York.
Jurrien married Hester Van Der Beeck on 25 Nov 1673 in New York City NY. (Hester Van Der Beeck was born on 15 Dec 1652 in New York City NY, christened on 15 Dec 1652 in New York City NY, died on 26 Sep 1727 and was buried on 26 Sep 1727.)