William Bradford
Born: 1688, Philadelphia PA

Marriage (1): Sytie Santvoord on 25 Nov 1716 in New York City NY

Died: 24 Jan 1759, New York City NY
General notes:
Pewtersmith
Events in his life were: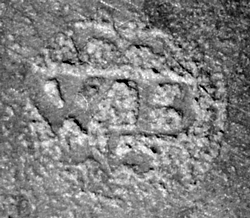 Made freeman of New York City NY, 1719. 11
He worked in 1719-1758 as a pewtersmith in New York City NY 11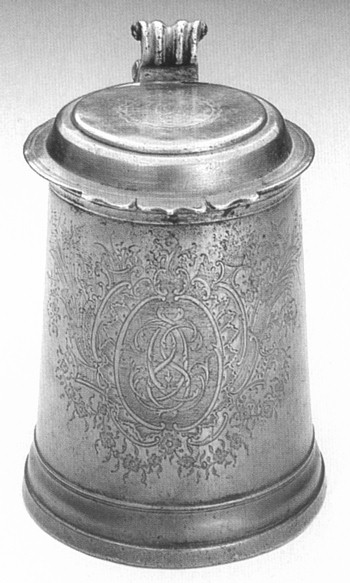 Tankard, c 1750-1758
Winterthur Library
h" 7 1/8"
d: 5" (of base)
An announcement ran in the The New-York Mercury (New York City NY), 21 Apr 1760
"All Persons indebted to the Estate of William Bradford, late of this City, Pewterer, deceased, are desired to make immediate Payment; and those that have any Demands against said Estate, are desired to send in their Accounts to William Merceir, at the late Dwelling House of said William Bradford, in Hanover Square.
N.B. To morrow at ten o'Clock will be sold by Vendue at said House, sundry Household furniture."
William married Sytie Santvoord on 25 Nov 1716 in New York City NY. (Sytie Santvoord was born on 14 Apr 1695 in New York City NY and died on 5 Jun 1765 in New York City NY.)