Jacob Jennings
Born: 5 Dec 1739, Fairfield CT

Marriage (1): Grace Parker on 14 Jan 1762 in Fairfield CT

Died: 1817, Norwalk CT
General notes:
Silversmith
Events in his life were: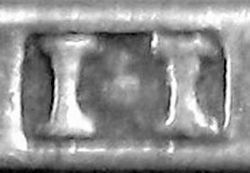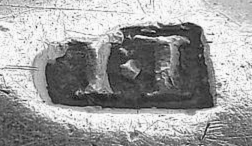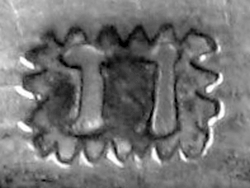 Alternate Mark
Tentative attribution per Winterthur
Flynt & Fales:, . 3 Jennings was one of 39 men listed as having served in the North Guard in defense of Norwalk during the Revolution. Inventory of his estate mentions a number of silversmith's tools.
Advertised in the Boston Gazette (Boston MA), 1763, items stolen from his shop when it was "broke open"— a cream pot, buttons, buckles, and dozens of silver spoons. ". . . the Subscriber, living in Norwalk, in the Colony of Connecticut," at southeast corner of Main St. and North Ave. 3
Jacob married Grace Parker on 14 Jan 1762 in Fairfield CT. (Grace Parker was born in 1741 in Fairfield CT.)