Bartholomew Le Roux
Born: 1717, New York City NY

Christened: 30 Oct 1717, New York City NY

Died: Bef 30 Mar 1763, New York City NY
General notes:
Silversmith
Events in his life were: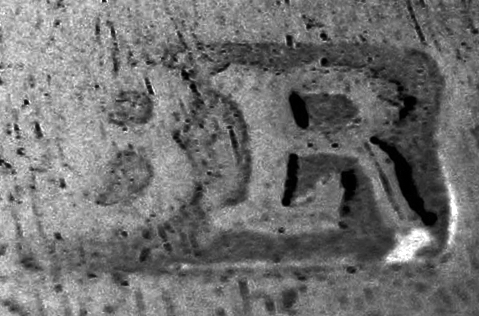 Alternate Mark (tentative attribution)

He worked circa 1737-1763 as a silversmith in New York City NY 28
Made freeman of New York City NY, 15 May 1739. 8
Punch strainer, c 1740
Winterthur Library
h: 1 5/8"
d: 3 13/16" (of lip)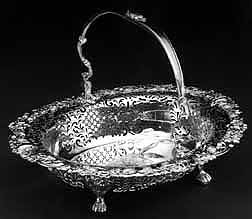 Cake basket, c 1740-1750
Private Collection 1
The Livingston family coat of arms is engraved in the bottom of the basket, and a cast scallop shell crest is on the handle. It is believed to have been made for Peter VanBrugh Livingston, Revolutionary patriot and a merchant in the shipping business. Only two other American cake or bread baskets are known, both made in New York, one by Daniel Christian Fueter and the other by Myer Myers, and both shown in the 1992 rococo exhibition at the Metropolitan Museum of Art and the Los Angeles County Museum.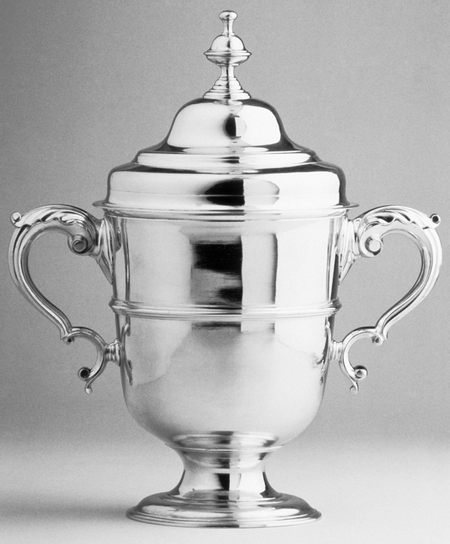 Covered urn, c 1750
Winterthur Library
h: 13 1/2"
w: 11 5/8" (across handles)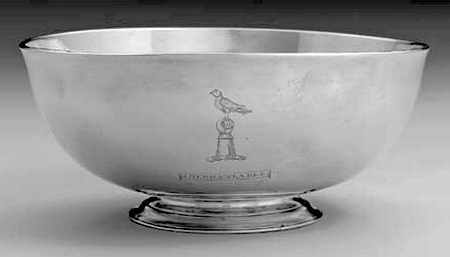 Punch bowl, c 1750
Winterthur Library
d: 7 5/8" (at lip)
wt: 16 oz
Engraved "I over S C" on base for Samuel and Cornelia (Haring) Jones. A later crest and motto with the date of 1780 engraved on the bowl side.
He signed a will on 13 Aug 1757.
In the name of God, Amen. I, Bartholomew LE Roux, of New York, silver smith, being in good health. After payment of debts I leave the rest of my estate to my brother Charles Le Roux and my sisters Magdalena Cook, wife of Joseph Cook, Catharine, wife of Thomas Ludlow, and Gertrude, wife of Thomas Doughty, and I make them executors.

Witnesses:
Augustus Van Cortlandt
Frederick Van Cortlandt
Benjamin Holmes

Proved, March 30, 1763
An advertisement appeared in the The New-York Gazette (New York City NY), 16 Aug 1762
"Stolen early this Morning out of the House of Judah Hayes, in Broadstreet, the following Plate, viz. One plain Quart Silver Coffee Pot, made by Charles Le Roux; One large Soop Ladle; One Table Spoon; Three Tea ditto; One chased Milk Pot, English make; One Punch Strainer; One Small Silver Sauspan and Cover; And one Pepper Caster; all marked, except the Coffee Pot, thus IHR.—It is desired that they may be stopped if offer'd to be pawn'd or sold, and Notice given to the Subscriber; if the Things are recovered, Ten Pounds Reward will be given by Judah Hayes."