John Staniford
Born: 1737, Ipswich MA

Christened: 5 Jun 1737, Ipswich MA

Marriage (1): Jerusha Stoughton on 5 Jul 1760 in Windham CT

Died: 12 Aug 1811, Windham CT
General notes:
Silversmith
Events in his life were: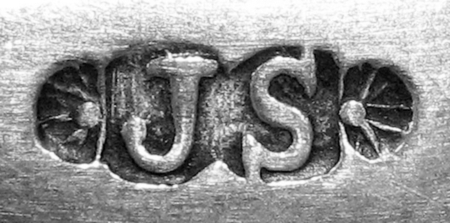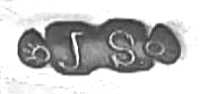 He worked in 1760-1790 as a silversmith in Windham CT 3
Advertised in the Vermont Gazette, 10 Jun 1788, noting that he repaired watches and clocks at the shop of Timothy Follet in Bennington, and that his long acquaintance and practice in the business induced him to believe that the public would be satisfied with his work as well as with his price. 3
He worked circa 1794-1811 as an innkeeper in Windham CT an advertisement run in the Windham Herald, 8 January 1794 asked for "A sprightly Lad, 14 to 16 years of age, six months, to attend a tavern, &c. For terms enquire of the subscriber, innkeeper in Windham. John Staniford."
Flynt & Fales:, . 3 A set of tools belonging to him, described in the Heritage Foundation Collection, includes a rare punch for marking his initials on silver. A letter dated Jan. 2, 1766, now owned by the Connecticut Historical Society, written to Jonathan Trumbull concerns his interest in land Trumbull owned in Windham, adjoining the property of a Benjamin Lathrop. According to Ellen D. Larned in History of Windham County, Connecticut, the first Democrat-Republican Party celebration was held July 4, 1806 at the house of John Staniford, innholder.
John married Jerusha Stoughton on 5 Jul 1760 in Windham CT. (Jerusha Stoughton was born on 14 Sep 1744 in Windham CT and died on 29 Jan 1830 in Windham CT.)