Jonathan Clarke
Born: 12 Aug 1705, Newport RI

Died: 1770, Providence RI
General notes:
Silversmith
Events in his life were:





Alternate Mark
While this mark has been ascribed to Clarke by several authorities, it remains in question. It is found with the J:Clark above on the RISD teapot and (independently) on the punch strainer shown below, but it is possible that both pieces were 'bought in' by Clarke from Boston silversmith Thomas Clark, whose T. CLARK mark in a shaped cartouche is nearly identical in form. Both pieces exhibit a sophistication of form that is unlikely for a smith working in Newport or Providence at the time of Clarke's career. The decorative engraving on the teapot, for example, is distincly more adept compared to the rather crude N * E monogram.
He worked in 1734-1755 as a silversmith in Newport RI 3
Flynt & Fales:, . 3 Ensign in 1735 and Captain in 1742

Placespoon, c 1740
Private Collection
l: 7 5/8"
Engraved C over I • M. Bowl tip has been replaced.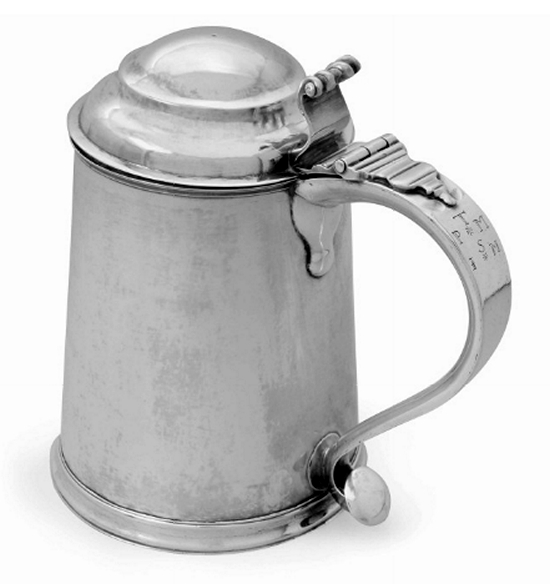 Tankard, c 1745
Private Collection
h: 7 3/4"
wt: 26 oz, 10 dwt.
Engraved on handle T over P * M and S over I * M.
Appointed in 1750 as Justice of Peace in Newport RI 3
He worked after 1755 as a silversmith in Providence RI 3
4 Dec 1759: letters listed in Newport Mercury refer to him as goldsmith.
3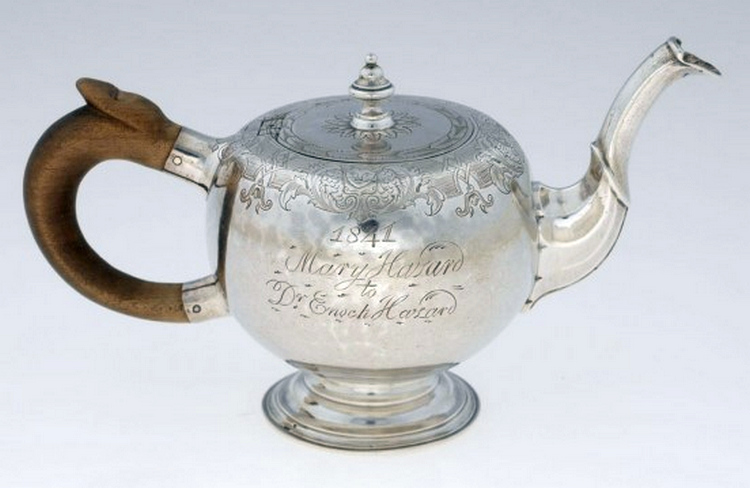 Teapot, c 1760
Rhode Island Institute of Design
h: 3 5/8"
Engraved "N * E" on bottom and "1841 / Mary Hazard / to / Dr. Enoch Hazard"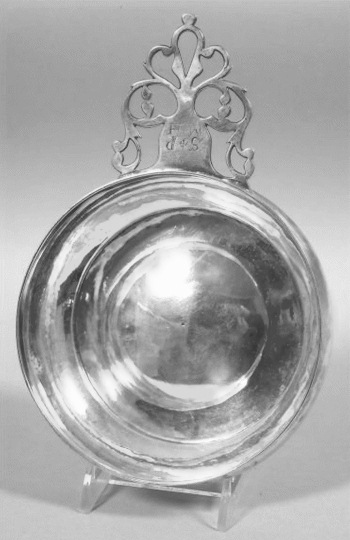 Porringer
Private Collection
h: 1 7/8"
d: 5 1/2 (bowl)
wt: 8 oz
Engraved S * P over M * H.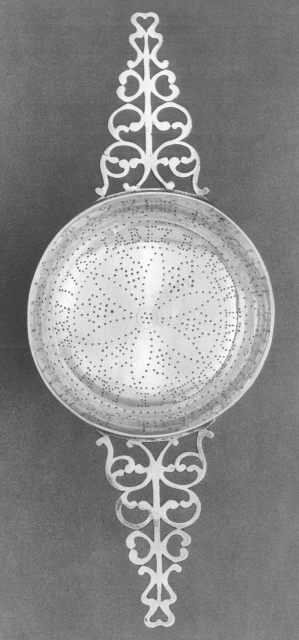 Strainer, 1765
Yale University 13
h: 1 13/16
d: 4 11/16 (bowl)
wt 5 oz, 13 dwt
Pierced holes spell out: JABEZ BOWEN PROVIDENCE JANUARY 1765. Listed in Bowen's estate inventory, 1815.