Joseph Copp
Born: 28 Nov 1732, Stonington CT

Christened: 3 Dec 1732, Stonington CT

Marriage (1): Rachel Dennison on 11 Dec 1757 in New London CT

Died: Nov 1815, New London CT
General notes:
Silversmith
Events in his life were: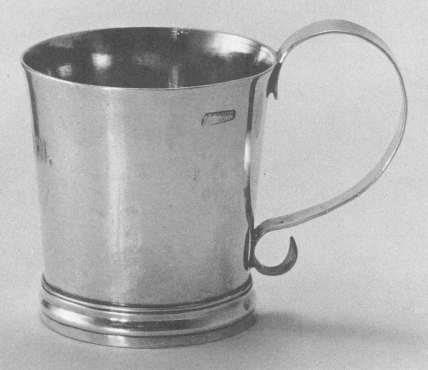 Cup, c 1759-1776
Private Collection 14
h: 2 1/2"
Engraved "C [over] N + L" on bottom and Belden on front.
Owned by Captain Nathaniel Coit, a shipsmaster in the Irish/West Indies trade, married his third wife, Love (Richards) Rogers, in 1759. Coit's daughter by his first marriage, Sarah, married Samuel Belden.
Advertised in the Connecticut Gazette (New London CT), 1776, that his shop had been robbed and gave an extensive list of articles stolen. 3
Joseph married Rachel Dennison on 11 Dec 1757 in New London CT. (Rachel Dennison was born on 20 Sep 1734 in New London CT, christened in 1735 in New London CT and died on 6 Mar 1815 in New London CT.)