Benjamin Brenton
Born: 16 Oct 1710, Newport RI

Died: 1 Apr 1766, Kingston RI
General notes:
Silversmith
Events in his life were:
He worked circa 1730-1747 as a silversmith in Newport RI
A deed of purchase for property at the corner of Mary and Thames Streets in 1733 refers to him as "Benjamin Brenton, Goldsmith." Active in military affairs of colony as Major in militia. Various judgements for debt recorded - two in September 1742 refer to him as "Mariner alias Goldsmith" and "Goldsmith alias Gentleman." Moved to a farm in South Kingston in 1747 were he died in 1766 and was buried.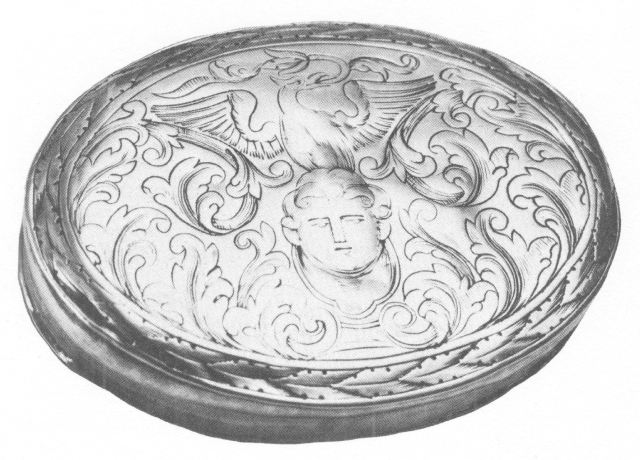 Snuff box, c 1730
Winterthur Library 32
l: 2 5/8"
w: 2"
Engraved I * S over M * S on bottom.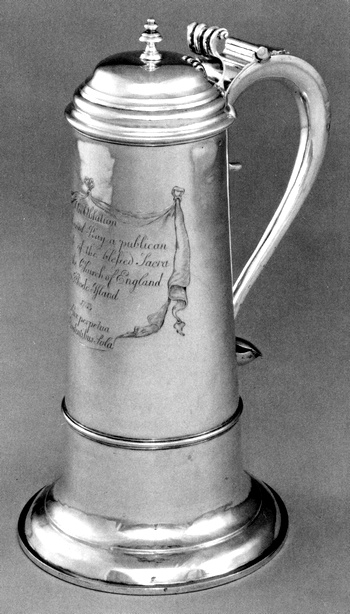 Flagon, c 1734
Trinity Church, Newport RI
h: 12 1/2"
Engraved "An Oblation from Nathaniel Kay a publican for the use of the blessed Sacrament in the Church of Englad in Rhode Islane, 1733."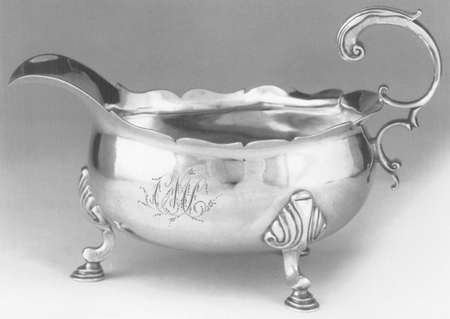 Creamer, c 1745
Huntington Library 24
h: 4 5/8"
l: 7 1/8"