Richard Lee
Born: 27 Jan 1746, Scituate RI

Marriage (1): Mrs. Mehitable Lee

Died: 26 Mar 1823, Springfield VT
General notes:
Pewtersmith
Events in his life were: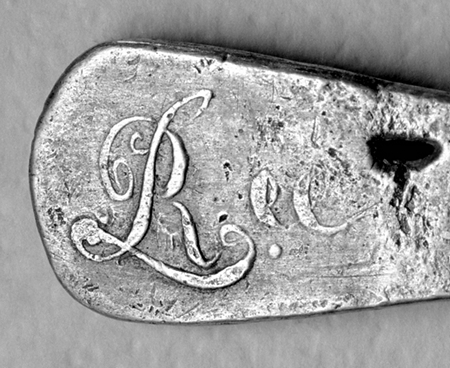 Alternate Mark
Used on cast spoon and utensil handles

, . An itinerant craftsmen, he combined his trade with other vocations. According to his own account, he also served at various times as a preacher, a tanner, a merchant, a land speculator, and an herb doctor. He is known to have worked in Grafton NH, Ashfield MA, and Springfield VT.
Richard married Mrs. Mehitable Lee.