David Hall
General notes:
Silversmith
Events in his life were: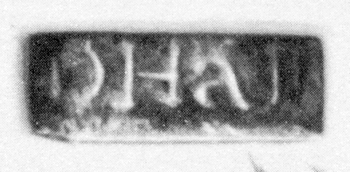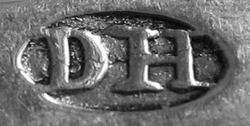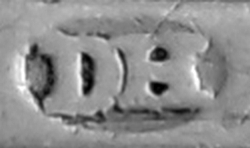 Advertised in the Pennsylvania Gazette (Philadelphia PA), 20 Feb 1766,
"David Hall, In Second-street, near Chestnut-street, Philadelphia, Continues to make and sell all Sort of Gold and Silver Work. . . Likewise china bowls, etc. drilled and clasped and wooden handles neatly fixed to china tea pots etc."