William Elton
Born: 5 Nov 1811, Burlington CT

Marriage (1): Jerusha Hall on 29 Apr 1829 in Wallingford CT

Died: Bef 1880
General notes:
Pewtersmith and silverplater
Events in his life were:
He was a partner about 1835 with Lemuel Johnson Curtis in Wallingford CT as CURTIS & HALL, having purchased the business of their master, Ira Yale.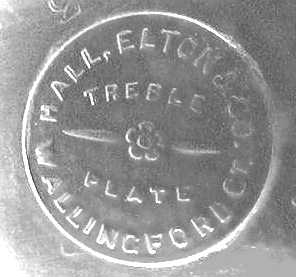 He was a partner in 1847-1865 with Almer Hall and Jacob Hall in Wallingford CT as HALL, ELTON & Co, manufacturing German silver and britannia wares. 12
Advertised in the Trow's New York City Directory (New York City NY), 1860, as "Manufactures of every description of German Silver Spoons & Forks. Also, Plated Spoons and Forks of every variety of pattern, and richly plated on the best quality of German Silver. Office with Scoville Manufacturing Co., 36 Park Row and 4 Beekman Street."
William married Jerusha Hall, daughter of Unknown and Unknown, on 29 Apr 1829 in Wallingford CT. (Jerusha Hall was born on 9 Nov 1809 in Wallingford CT.)