Silas Dexter Bacon
Born: 8 Oct 1817, Dedham MA

Marriage (1): Martha Jane Colburn on 4 Jan 1844 in Newton MA

Marriage (2): Maria Morse after Aug 1849

Died: 8 Jan 1893
General notes:
Silversmith, jeweler, and watchmaker
Events in his life were:
He was a partner in 1845-1857 with Edwin Smith in Boston MA as BACON & SMITH, listed in the 1855 Boston city directory at 6 Elm Street. 4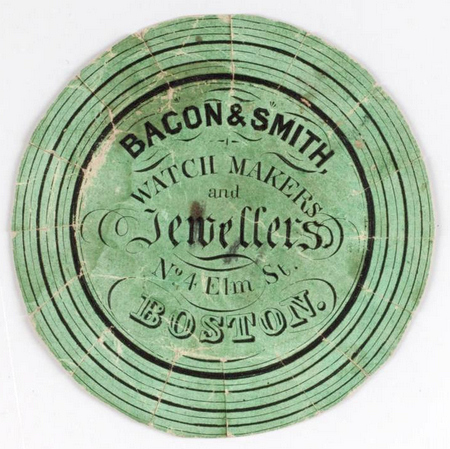 Watch paper, c 1850
American Antiquarian Society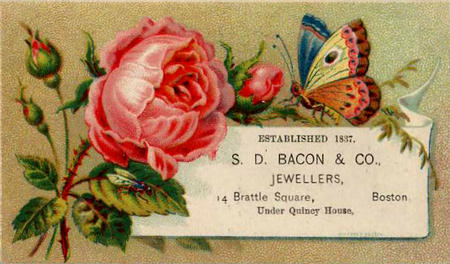 Tradecard, c 1870
Private Collection

Silas married Martha Jane Colburn on 4 Jan 1844 in Newton MA. (Martha Jane Colburn died on 31 Aug 1849 in Boston MA.)
Silas next married Maria Morse after Aug 1849.