Lucius Sylvester Cady
Born: 13 May 1839, Cardington, Morrow, OH

Died: 6 Jun 1920, Kansas City MO
General notes:
Jeweler
Events in his life were:
He was a partner in 1871-1875 with Merritt Burt in Cleveland OH as BURT, CADY & Co.
He was a partner circa 1880 with Chauncey North Olmstead in Kansas City MO as CADY & OLMSTEAD, with a shop at 718 Main Street. The firm crafted the gold sword presented to General John J. Pershing at the dedication of the Liberty Memorial, November 1, 1921. The sword was ''eighteen-carat gold, engrossed with laurel wreaths in green and gold and studded with diamonds, rare rubies and sapphires.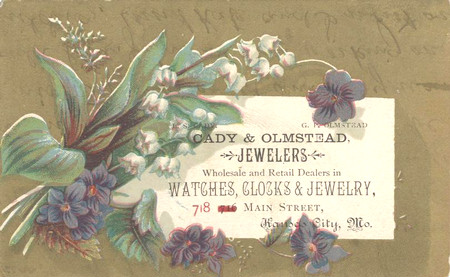 Tradecard, c 1880
Private Collection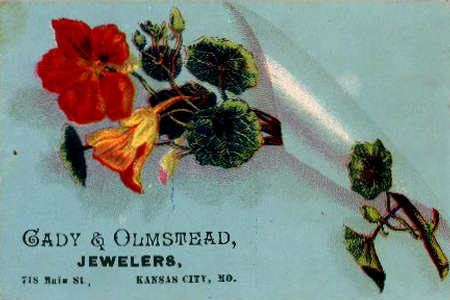 Tradecard, c 1880
Private Collection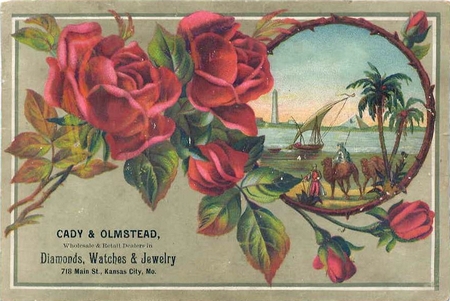 Tradecard, c 1880
Private Collection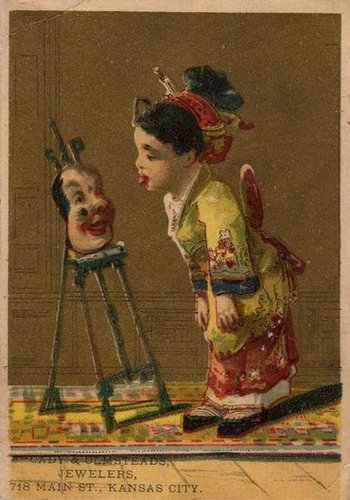 Tradecard, c 1880
Private Collection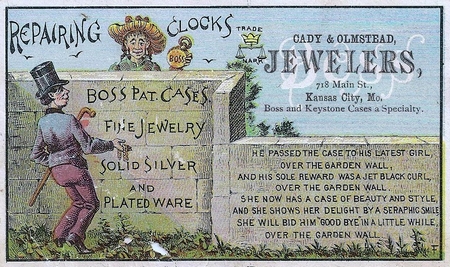 Tradecard, c 1880
Private Collection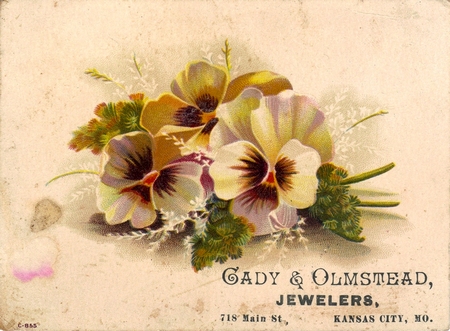 Tradecard, c 1880
Private Collection