William Ball
Born: 16 Jan 1763

Marriage (1): Elizabeth Dukehart on 21 Oct 1790 in Baltimore MD

Died: Abt 1815, Baltimore MD
General notes:
Silversmith
Events in his life were:


He was a partner in 1785-1790 with Israel Johnson in Baltimore MD as JOHNSON & BALL. 30
He worked in 1790-1811 as a silversmith in Baltimore MD
With a shop on Market Street near Calvert until 1793, then opposite Tripolet's Alley until 1796. 30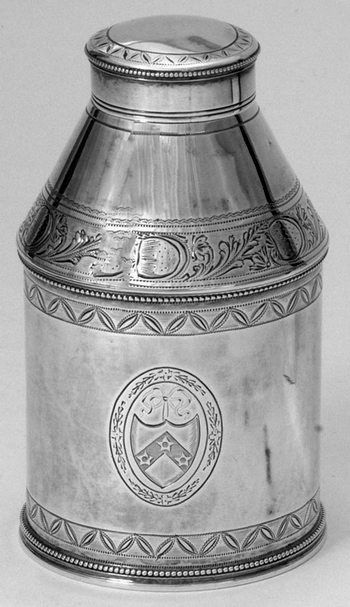 Tea caddy, c 1790
Hampton National Historic Site
h: 5 3/4"
d: 3 3/4"
Engraved with the Ridgely family crest.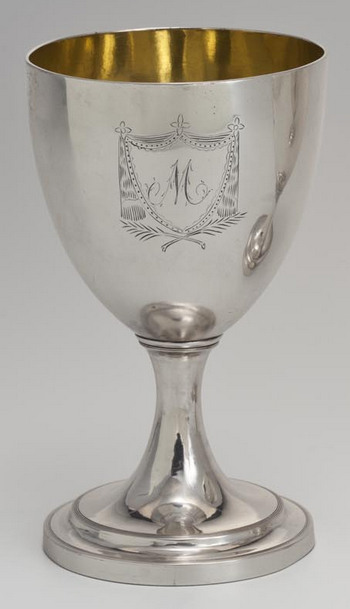 Goblet (one of a pair), c 1790
Museum of Early Southern Decorative Arts
h: 7"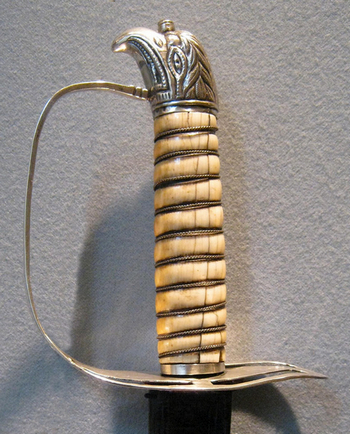 Sword hilt, c 1790-1800
Metropolitan Museum of Art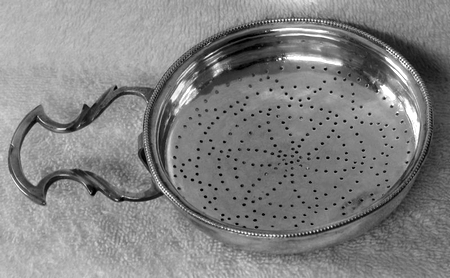 Strainer
Private Collection
d: 3 3/4"
h: 7/8"
wt: 2.75 oz
Marked three times, once with W•BALL in a shaped cartouche, possibly over another maker's mark, twice with script WB.

He was a partner in 1811-1815 with John S. Heald in Baltimore MD as BALL & HEALD, with a shop at 60/63 Baltimore Street. 30
William married Elizabeth Dukehart, daughter of Unknown and Unknown, on 21 Oct 1790 in Baltimore MD. (Elizabeth Dukehart was born on 29 Jan 1771 in Gunpowder MD and died in Jun 1833.)