William Mitchell
General notes:
Silversmith
Events in his life were:


He was a partner on 11 Feb 1818 with Elisha Taft in Richmond VA as TAFT & MITCHELL. It is not known if they manufactured any silver goods or were simply retailers. 17
He worked circa 1825-1845 as a silversmith and jeweler in Richmond VA from a shop at 108 West Main Street. He offered, together with jewelry, plate, and watches, any goods in silver "made to order." 17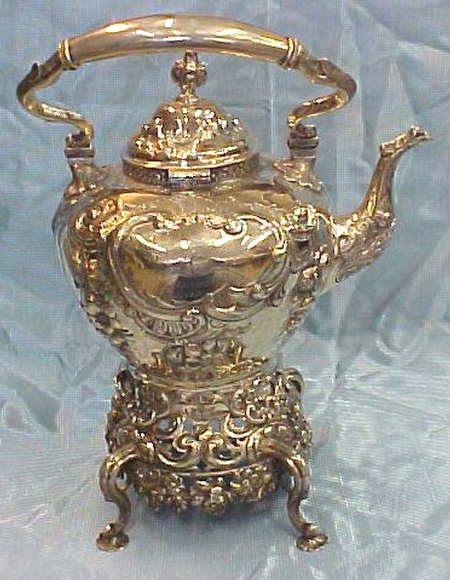 Tea service, c 1851
Private Collection
h: 10" (teapot)
h: 13" (kettle including stand)
Engraved "Presented to Frederick Boyden By his Friends Richmond, VA July, 1851." Boyden was landlord of the Exchange Hotel in Richmond, VA, 1841-1851.